ESP Spinal Cord Seminar - ATHENS 2023
COURSE VENUE:
Seminar Room EPIMORFOSIS 105 Karaoli & Dimitriou Str. (ex Eleftherias), 18345 – Moschato – Athens
DOWN PAYMENT:
150€
( until 06/03/2024 )
MAX. NUMBER OF PARTICIPANTS:
26
Address to
The course addressed in Physiotherapists, Doctors and Osteopaths, Graduates in Health Professions such as: (AEI, ΤΕΙ or other equivalent degrees).
Course Language
Course language will be English with simultaneous translation to Greek.
Information
EPIMORFOSIS intends to organize Spinal Cord Theme Course of the Dutch Training Organisation ESP
The seminar lasts 3 days and will be held in Athens with the teacher Harald Band.
The course fee is 390€
In order to finalize your registration and ensure a placement to this seminar, a down payment of 150€ must be deposited.
The rest amount of 240€ must be deposited at least 2 days prior to the beginning day of the course.



ESP – Spinal Cord Theme Course
Increase in non-specific, acute and chronic back pain is a major problem in our society. Despite improved medical and paramedical knowledge, the number of back complaints is still increasing. A lot is changing in our dynamic field, also in the area of rehabilitation.
The course includes the diagnostic and therapeutic process for specific and non-specific acute and subacute lumbar back complaints. The active physiotherapeutic interventions are in the foreground during the course
How can we diagnose optimally? What is meant by local and global spinal stability and how can we practically translate this into an active rehabilitation program? What are the clinical patterns of instability, disc, facet-joints and disc herniation? Are radical problems a reason for surgery or can we also treat conservatively? Questions that come up again and again and are answered in this course.
The participants will be able to:
• Evaluate and analyze clinical findings (subjective and physical) and plan appropriate physiotherapeutic treatments.
• Evaluate Absolute and relative contra indications and precautionary situations (red flags).
• Design "S.M.A.R.T." defined treatment goals.
• Using the knowledge of the physiotherapeutic diagnosis,
• prepare a guideline for determining the treatment plan.
• act according to scientific and evidence-based knowledge and critically evaluate their physiotherapeutic treatments according to selected quality criteria.
Competences
• Apply the knowledge of setting up a treatment plan according to the ICF in individual patient treatment.
• Evaluate progress in a systematic way using recognized measurement methods.
• Professionally counsel patients by using the newly learned diagnostic tests and intervention methods.
• Provide responsible and professional care and counselling in the diagnostic, therapeutic and preventive process to patients and individuals with spinal problems.
Medical teaching area
The participants will learn:
• The specific physiology of the connective tissue of the intervertebral disc, nerves and facet joints
• The anatomy and biomechanics of the spine and their clinical relevance for diagnosis and treatment

Physiotherapy teaching area
The participants will learn:
• Different pathologies/injuries of the spine and can classify them into clinical patterns, herniated disc and instabilities.
• Different physiotherapeutic tests and be able to carry them out and interpret them in practice.
• The principles and guidelines for active rehabilitation in patients with a spinal problem.
• All the relevant spinal column exercises and can practically execute them.
In the first part of the day, the theoretical basics are prepared in the form of input presentations for the practical implementation of the second part of the day.
In the practical part, various skills and rehabilitation methods are practiced and deepened in individual groups. In addition, tasks are given to the participants to deepen their knowledge and to check their understanding.
During practical learning, self-control is required by means of feedback from the lecturer and peer feedback. Learning objectives are internalized by means of a case study. During the course, what has been learned is regularly repeated and short self-reflections are also carried out.
Participation requirements
Please bring sportswear for indoor activities.
The course is based on the curriculum of the colleges of physiotherapy. It is therefore expected that the knowledge and skills concerning the basic anatomy and physiology of the spine are mastered. Basic knowledge of sports science in the areas of mobility, coordination and strength is also required.

Time Schedule
Day 1
09.00-09.30 Presentation round
09.30-10.30 Anatomy and Instability of the spine
10.30-10.50 Break
10.50-12.30 Instability of the spine
12.30-13.30 Break
13.20-15.00 Clinical pattern of instability
15.00-15.20 Break
15.20-17.00 Theory deloading of the spine and active rehabilitation of the spine.
Day 2
09.00-10.30 Causes of instability; acute spine injuries
10.30-10.50 Break
10.50-12.30 Causes of instability; acute spine injuries and active rehabilitation of the spine
12.30-13.30 Break
13.30-15.00 Causes of instability; degeneration of the disc
15.00-15.20 Break
15.20-17.00 Degeneration of the disc and clinical pattern of the discand active rehabilitation of the spine

Day 3
09.00-10.30 Diagnostics of the spine
10.30-10.50 Break
10.50-12.30 Active rehabilitation of the spine
12.30-13.30 Break
13.30-15.00 Active rehabilitation of the spine
15.00-15.20 Feedback and end of the course
Teachers
Ways of Payment
1. Credit or Deposit card payment
You can deposit the down payment or the total fee via credit or deposit card (Visa, Mastercard & American Express) from the webpage of each course, through VivaPayments.
You are solely responsible for the proper entry and the genuineness of your credit/deposit card's details. EPIMORFOSIS bears no responsibility in case of any error.
Any payment commission is charged to EPIMORFOSIS
2. Deposit – Transfer to our bank account.
You can deposit or transfer the requested amount for your registration to the following accounts, writing your full name in the field "Reason for the Beneficiary":
PIRAEUS BANK:
ΙΒΑΝ: GR5501722380005238070348955
SWIFT(BIC): PIRBGRAA

NATIONAL BANK of GREECE:
IBAN: GR6801102170000021744103439
SWIFT(BIC): ETHNGRAA

ALPHA BANK :
ΙΒΑΝ: GR4801407080708002002013410
SWIFT(BIC): CRBAGRAA

EUROBANK:
ΙΒΑΝ: GR4502600370000010201090153
SWIFT(BIC): ERBKGRAA

Beneficiary: EPIMORFOSIS KENTRO EPIMORFOSIS STELECHON YGEIAS OE

The bank transfer fee charged to EPIMORFOSIS
Terms of Participation
1. A certificate of attendance, a degree or a diploma will be issued.
2. Printed handouts are provided (notes or relevant book).
3. In case of cancellation of the seminar due to EPIMORFOSIS's responsibility, deposited fees will be refunded immediately.
4. EPIMORFOSIS reserves the right to change the date or postopone seminars, informing participants by phone and / or sms & e-mail. In such a case participants are entitled to request full refund of their fees if they do not wish to attend the seminar on the new date or to use this amount for their participation in other seminars or services of the company.
5. In the event of a strike, government's bans, heavy bad weather, and generally any event beyond the reasonable control of the organisers which impedes the execution of part or all of the seminar, the organizers reserve the right to change the date and time of the event. In this case the fees are not refundable but are valid as they are.
6. Cancellation of participation due to participant's responsibility is possible only by email, as follows:
• up to 30 days prior to the start of the seminar, all deposits are refundable.
• up to 15 days prior to the start of the seminar, 50% is refundable.
• no refund after this deadline, exceptions could be only by decision of EPIMORFOSIS.
7. The realisation of the course will be confirmed by email or/and sms to be sent to participants, in time.
8. It is advised to not buy your flight tickets until you receive this confirmation email (or/and sms).
9. LLC-1 EPIMORFOSIS keeps the right to change course venues.
Hotels
You can make your own reservation declaring the name of Εpimorfosis.
Hotel Delfini**
More information: Tel.: +30 210 94 15 364 & 94 15 373
Map
×
You choosed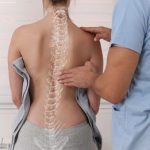 ESP Spinal Cord Seminar - ATHENS 2023
to be added in your cart
The reservation of your particiation will be finalized with the down payment or payment in full.
Σεμινάριο ESP Σπονδυλικού Σωλήνα – ΑΘΗΝΑ 2023
€150.00 – €390.00
Testimonials
EPIMORFOSIS organizes specialization seminars for rehabilitation professionals. I've watched a lot. I strongly recommend you trust EPIMORFOSIS for your specialization and lifelong information.
- Alexandros Karagiannidis -
Training, a steady value for more than twenty years now, leads physiotherapy and keeps it at a very high level, well done to George Karambalis and his associates, we owe a lot to all of you.
- Philip Tzimoulis -
The best physiotherapists training institution. It enables the development of the necessary knowledge for clinical reasoning. High-quality training without having to travel abroad.
- Tsoukalas Kotsiris Georgios -
My first steps in professional specialization started with EPIMORFOSIS and continue. It has been with us all these years, covering the need for modern and documented knowledge, in collaboration with internationally acclaimed educational institutions.
- Kostas Poulis -
I have known George Karampalis and EPIMORFOSIS for many years. I've had the opportunity to join several clinical courses and I can argue that, at the level of organisation and selection of trainers, they have a high level of recognised prestige.
- Georgia Petta -
EPIMORFOSIS justifies its name by providing high quality courses. George Karampalis operates more like a constant "trainee" and less like an entrepreneur, and this is an additional positive fact in the effort that is put by the workers and teachers of EPIMORFOSIS.
- Dimitris Stamoulis -